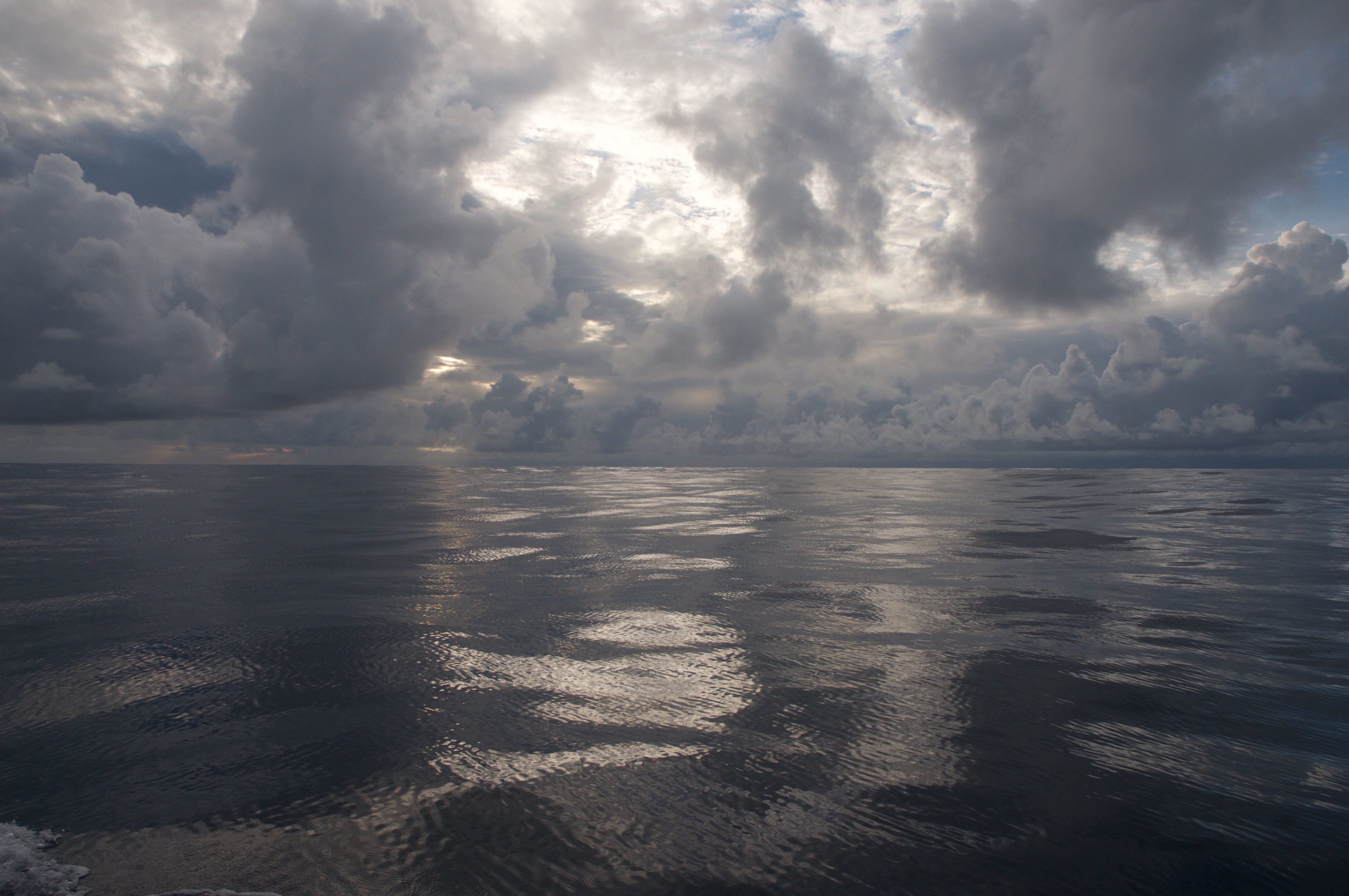 From Gibraltar to Cape Verde
The route to Cape Verde took around two weeks, with a technical stop in the middle, at Las Palmas of Gran Canaria.
During our first week, navigation conditions were capricious, like our crossing of the Mediterranean Sea. We were lacking wind and faced large black and dark clouds. At the time, champions from the Jacques Vabre Race left the harbour and had to give up for some of them. We were lucky and the depression stopped around the Acores and spared us. A fun fact is that small sparrow birds did not hesitate to build their nest inside the boat during the long and rainy periods.
Our stop at Las Palmas was purely technical and quite frustrating, as we did not even left the harbour and its surroundings. We repaired the damaged spinnaker, worked hard to change an evacuation pipe in the cockpit and to repair a leak in the supply circuit of the petrol tanks. During those 3 days, we met members of Sea Shepherd, the famous NGO for oceans' protection who gave us contacts of Haitian fishermen for an potential mission there (to follow…) and a Dutch couple to whom we gave an interview for their blog.
The second week was a real test for Williwaw, and for us, as the navigation conditions were intense. This time, the wind was there and the swell as well. We have spent 3 days in the back of the depression faced by North Atlantic few days earlier. Well-established winds blowing at more than 30 knots and 3 to 4 meters high waves, allowed Williwaw to travel the 1000 miles between the Canary Islands and Cape Verde in less than a week. To help the automatic pilot, we spent more than 72h, day and night, at the helm, on a rolling basis.
We arrived in Cape Verde via the Boa Vista Island, early morning with a good breeze. We spent few days on the island to have some rest before going south of the archipelago to reach Praia, the capital, and Florence, the doctor who will come with us to our mission in Maio, the small and neglected island of Cape Verde. We arrived in Maio less than a week after our first steps on Boa Vista.
Our first days in the archipelago allowed us to discover the population and local culture. People are very welcoming, helpful and smile all the time. They always want to help. Our first mission is starting well and seems to be very welcomed by the population.